Environment´s information
The Valley Baztán is always Green with many attractions: many palaces and stone cottages with big balconies; monasteries and medieval bridges over the rivers; routes through the meadows and hills; forests; megalithic monuments and caves… Besides pilgrims, witches and smugglers were famous. Nowadays you can follow its steps through different routes; Camino de Santiago of Baztan, witches' and smugglers' path that matches the close caves of Urdax, Zugarramurdi and Sara.
. We highlight the caves of Ikaburu that has a guided visits of half hour to contemplate the stalactites and stalagmites of its rooms. The Caves of Zugarramurdi are famous because of its witches' Sabbath that it is said were made. Sara is French and already in France it is worth to highlight that twenty kilometers far away from the border is the beach of Saint Jean-de-Luz.
There are good viewpoints to see panoramic views of the Valley of Baztan: Ziga, port of Otsondo and the top of Gorramendi. And if you want to be mountain climber, there are different tops of thousand meters, besides you can do different excursions such as hiking through the route Abartan or the walk of the Waterfall of Xorroxin. There are also important museums: the etnographic museum of Jorge Oteiza (Elizondo) or the esculptoric museum Santxotena (Arizkun).
We also recommend beautiful corners to get lost such as the Waterfall of Xorroxin (Erratzu), the dolmens of Izanagi and the megaliths of Erratzu-Aldudes. In the East of Baztan is the Natural Park of the Estate of Bertiz
Urdax
Urdazubi/Urdax is located in the Valley of Baztán in a privileged environment. Few minutes from the border of France. In the same village there is an old mill from the XVIII century which is rebuilt and active, a millenary tree, fronton and playground. In the area there are a lot of craftsmen. Some medieval bridges save the trout river Ugarana which crosses the village. Cottages with shields, one of them which belong to the writer Pedro Aguerre "Axular" from the XVII century. The church of the old convent of Salvador is today a parish. In one of its five neighbours of cottages, Leorlas, there are the awesome caves of Ikaburu.
Tours
You can visit:

Museum house Gorrienea.

Caves of Urdax, Zugarramurdi y Sara (camino señalizado para hacer senderismo por las tres cuevas).

Botanic garden of Bértiz.

Waterfall of Xorroxin (a 18 km.).

Animals park to 9 km.

Museum-park Santxotena.

Mount Larun (rise in the cog railway).

Lake of Sempere.

San Juan de Luz (beach 18 km.)

San Sebastián, Biarritz, Fuenterrabia
Activities
Walking, fishing, hiking and mountain paths nearby (Alkurrunz mountains, Gorramedi, Azkar, Larun, rock Plata, etc). Beach 18 km. San Juan de Luz. Camino de Santiago.
WHERE TO GO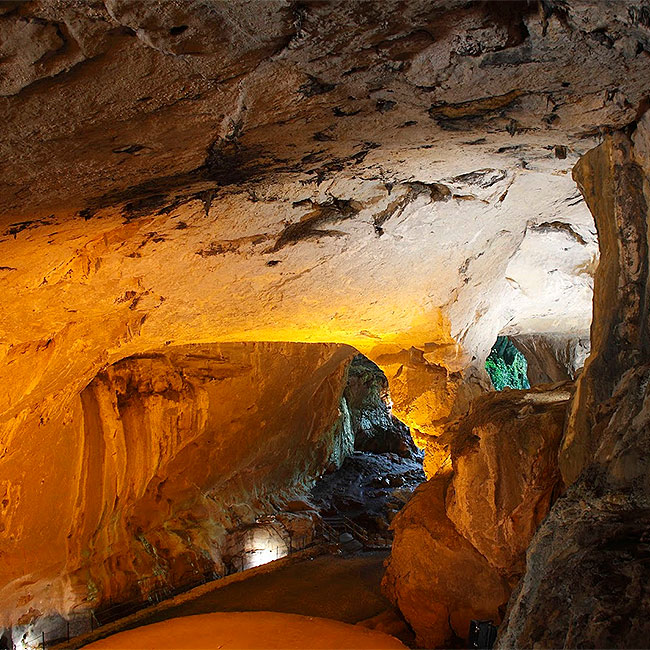 Cuevas de Zugarramurdi
Magia, fantasía y brujería se han convertido la Cueva de Zugarramurdi en un enclave turístico único a 400 metros de este pueblo fronterizo con Francia en el Pirineo occidental navarro. Hay también un ...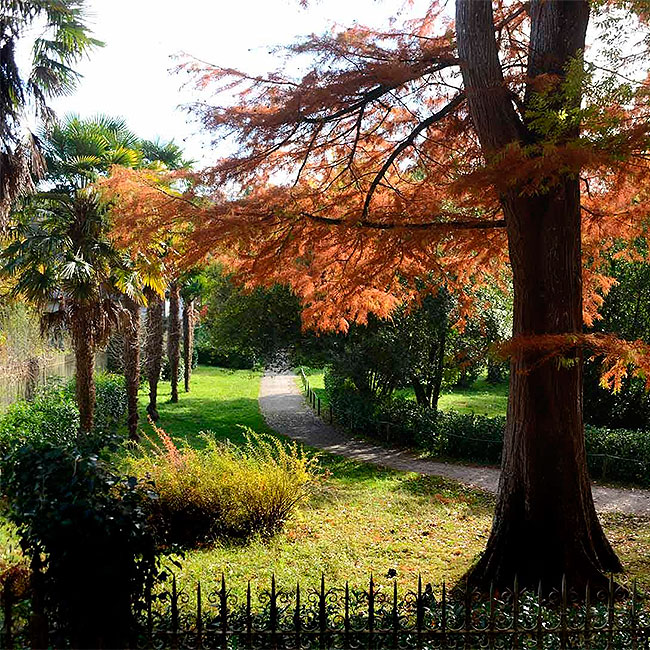 Parque Natural Señorío de Bertiz
Un fabuloso jardín botánico con mirlos, ardillas y siete especies de pájaros carpinteros destaca en este Parque Natural del Pirineo occidental navarro junto al río Bidasoa con árboles de gran porte y ...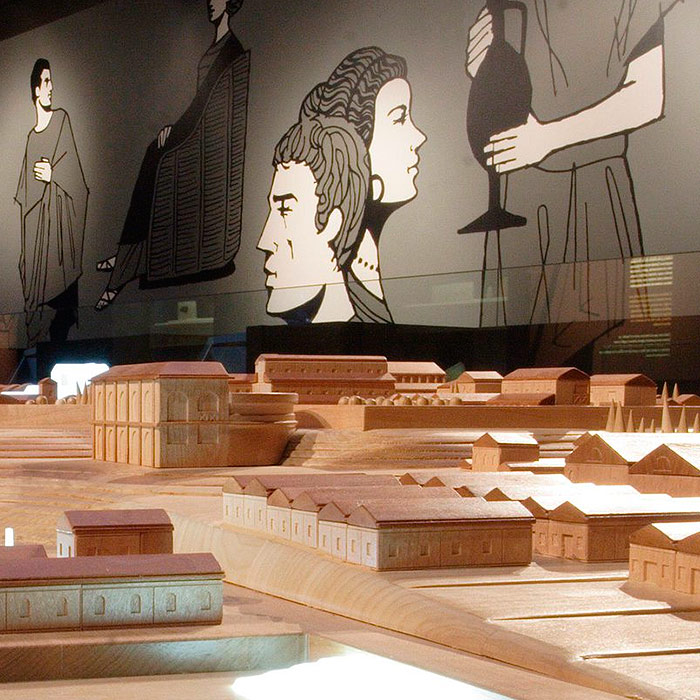 Museo Romano de Oiasso
El Museo Romano Oiasso de Irún fue nominado al Premio Mejor Museo Europeo del Año 2009. Dispone de tres salas en las que se da cuenta de la época romana y se muestran objetos romanos encontrados en la...
UPCOMING EVENTS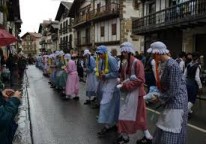 Carnaval de Bera
En Bera, del 23 al 28 de febrero
Hombres y mujeres se intercambian papeles, ellas de pastores y ellos de niñeras. (Domingo comparsa y lunes cuestación por el pueblo y caseríos. Lunes atardecer desfile de carrozas. Jueves gordo, cuest...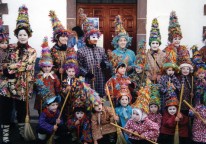 Carnaval Elizondo
En Elizondo, del 23 al 28 de febrero
En Elizondo se celebran los carnavales en su día, el martes antes de cuaresma, aunque viene precedido de una semana de actividades. "Jueves gordo, viernes flaco, sábado regular y domingo carnaval" y s...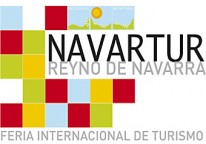 Feria Navartur
En Pamplona, del 24 al 26 de febrero
Navartur Reyno de Navarra, se ha convertido en la Feria de Turismo de mayor interés del Norte de España, y cita obligada entre los viajeros de Navarra y País Vasco y los destinos nacionales e internac...